Thanks to the tireless efforts of countless committee members, editorial board members and staff we are pleased to announce the publication of the Rome IV proceedings in the May issue of Gastroenterology. The Rome IV process will continue with the dissemination and sharing of the Rome IV educational products under the guidance of the Launch Committee, which includes William D. Chey (chair), Lin Chang, Giovanni Barbara, Douglas A. Drossman, and Jan Tack.
As part of this effort, Dr. Douglas Drossman sat down with Adam Marcus of Gastroenterology & Endoscopy News at Digestive Disease Week 2016 to discuss the new Rome IV guidelines.
The launch of Rome IV also includes outreach through meetings and symposiums. The following is a list of upcoming events designed to connect the global community of Gastroenterologists. To view a listing of past Rome IV Launch events, click here.
Rome IV Launch Meetings at DDW
This major US launch was facilitated through a strategic partnership with AGA at DDW 2016.
AGA – Rome Symposium
Symposium Title: The Launching of Rome IV: What's New and Why
Overview of Rome IV: Changes in criteria and new educational concepts – Douglas A. Drossman, MD
Functional Gastroduodenal Disorders – Nicholas Talley, MD, PhD
Lower Gastrointestinal Functional Bowel Disorders – Fermín Mearin, MD, PhD
Satellite Symposium on IBS during which Rome IV will be discussed – Global Medical Education
Irritable Bowel Syndrome – What's New for Rome IV
Introductions and Optimizing the Patient's "A Day in the Life" With IBS Through Effective Communication Skills – Douglas A. Drossman, MD
Insights Into the Pathophysiologic Basis of IBS – Magnus Simren, MD, PhD
Establishing the Diagnosis of IBS via Rome Diagnostic Algorithms – Brian E. Lacy, MD, PhD
Using the Multidimensional Clinical Profile in Developing Treatment Strategies for IBS − Anthony J. Lembo, MD
Medically Speaking™ Q&A Panel Discussion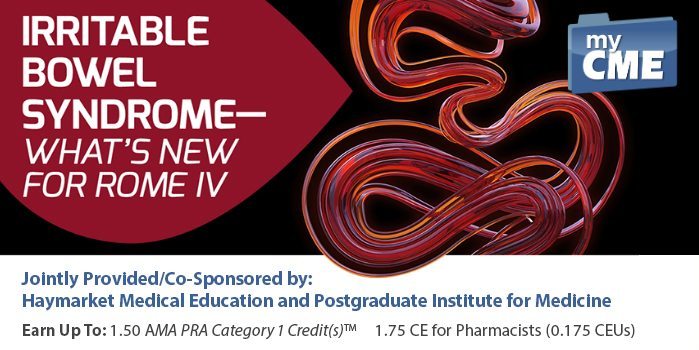 Upcoming Rome IV Launch Meetings
The European Society of Neurogastroenterology and Motility (ESNM) is hosting NeuroGASTRO 2017.
August 24 -26, 2017
Cork, Ireland
www.esnm.eu/congresses/european-neurogastro-meetings
Session Title: Hot Topics from the Rome Foundation Research Agenda
Chairs: Jan Tack, Belgium and Giovanni Barbara, Italy
The Rome Foundation: Programs and activities – Jan Tack, Belgium
Global epidemiological study of the FGIDs – Ami D. Sperber, Israel
Brain imaging and FGID – Lukas van Oudenhove, Belgium
Rome IV: New diagnostic criteria for functional esophageal disorders – Qasim Aziz, United Kingdom