About
In the decade after first Brain Imaging Working Team report was published in 2009, exponential growth in publications related to brain imaging approaches in studying symptom-based disorders necessitated the formation of a second Rome Working Team. This Working Team reviewed and integrated published findings from the fields of chronic pain, disorders of mood and affect and FGIDs, and identified the key relevance of these findings for a better understanding for the pathophysiology of FGIDs, for biomarker identification and for a better understanding of pharmacological and non-pharmacological treatment approaches. Particular emphasis was placed on identifying clinically relevant applications of the knowledge gained from these studies both in terms of a better understanding of the pathophysiology of FGIDs, and in terms of the development and assessment of more effective treatments.
Publications

Brain Imaging Approaches to the Study of Functional GI Disorders- A Rome Working Team Report
Mayer, E. A., Labus, J., Aziz, Q., Tracey, I., Kilpatrick, L., Elsenbruch, S., Schweinhardt, P., van Oudenhove, L. Borsook, D.
(2019). Gut, 68(9), 1701-1715
Abstract
Members of the Working Team
Chair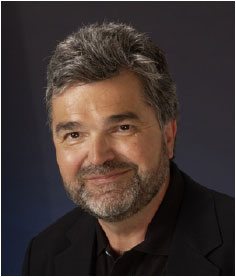 .
Emeran Mayer, MD, PhD
Center for Neurobiology of Stress,
Departments of Medicine, Physiology and Psychiatry,
Division of Digestive Diseases
David Geffen School of Medicine, UCLA
Los Angeles, CA, USA
Co-Chair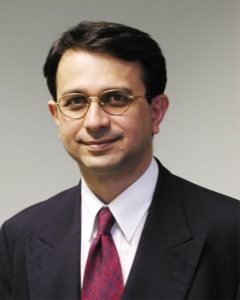 Qasim Aziz, MBBS, FRCP, PhD
Wingate Institute for Neurogastroenterology
Neurogastroenterology Group, School of Medicine and Dentistry
Queen Mary University of London
London, United Kingdom
Jennifer Labus, PhD
G. Oppenheimer Center for Neurobiology of Stress and Resilience
Vatche and Tamar Manoukian Division of Digestive Diseases
David Geffen School of Medicine at UCLA
Los Angeles, California, USA
Irene Tracey, PhD
Departments of Anaesthetics and Clinical Neurology
Pembroke College
Oxford, UK
Lisa Kilpatrick, PhD
G. Oppenheimer Center for Neurobiology of Stress and Resilience
Vatche and Tamar Manoukian Division of Digestive Diseases
David Geffen School of Medicine at UCLA
Los Angeles, California, USA
Sigrid Elsenbruch, Prof. Dr.
Institute of Medical Psychology & Behavioral Immunobiology
University Hospital Essen, University of Duisburg
Duisburg, Germany
Petra Schweinhardt, PhD
Division of Biomedical Sciences
McGill University
Canada
Lukas Van Oudenhove, MD, PhD
Translational Research in GastroIntestinal Disorders
KU Leuven Department of Clinical and Experimental Medicine
University of Leuven
Leuven, Belgium
David Borsook, MD, PhD
Center for Pain and the Brain, Boston Children's, Massachusetts General and McLean Hospitals, Harvard Medical School, Boston, Massachusetts, USA