Rome IV Functional Gastrointestinal Disorders – Disorders of Gut-Brain Interaction (Fourth Edition)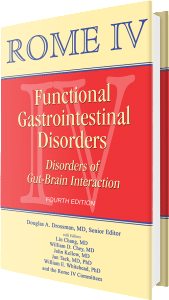 Order Now
As with earlier book editions beginning in 1994, the Rome IV textbook is a comprehensive update of knowledge in FGIDs and in the Rome IV diagnostic criteria. It is a 1,500-page, two-volume book created by 117 internationally recognized clinicians and investigators in the field.
Volume I contains a comprehensive set of background chapters on neurogastroenterology (basic science and physiology); pharmacology, pharmacokinetics and pharmacogenomics; age, gender, women's health and the patient's perspective; cross-cultural aspects of FGIDs; the role of the microenvironment (food and microbiota); and biopsychosocial aspects of assessment and management.
Volume II provides the key clinical information on 33 adult and 17 pediatric FGIDs from esophagus to anorectum, as well as a newly developed chapter on centrally mediated isorders of gastrointestinal pain. For each FGID we provide recent information on the epidemiology, pathophysiology, and psychosocial aspects along with evidence- and consensus-based recommendations on diagnosis and treatment. Volume II also contains new information and the revised Rome IV diagnostic criteria for adult and pediatric FGIDs.
Also there are appendices that contain key reference information including the Rome IV diagnostic criteria tables, a comparison of the Rome III and Rome IV criteria, a flowchart to assist in the biopsychosocial assessment of patients with FGIDs and how to treat or when to seek a mental health consultant. There are also the validated Rome IV pediatric and adult questionnaires criteria for epidemiological and clinical research. Furthermore, each of the Rome IV chapters will be presented in article form in a special issue of Gastroenterology to be published online on May 1 just before the Rome IV launch at DDW.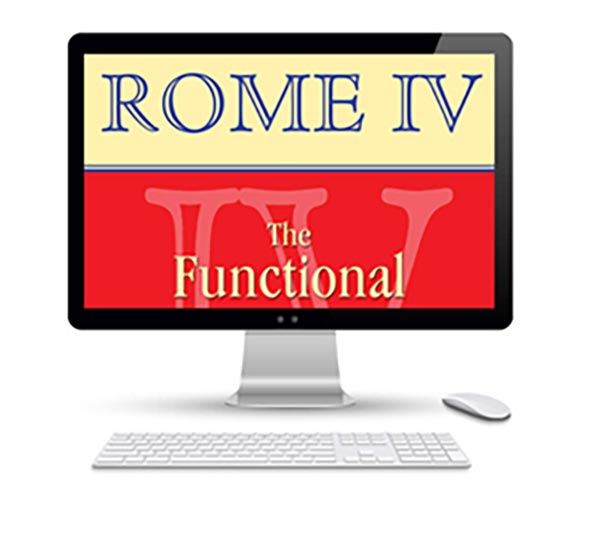 Online Collection
Provides unlimited access for a single professional to the online library, consisting of all Rome IV materials.
Good for the life of Rome IV (approximately ten years).
Pre-order at $297 (Available soon!)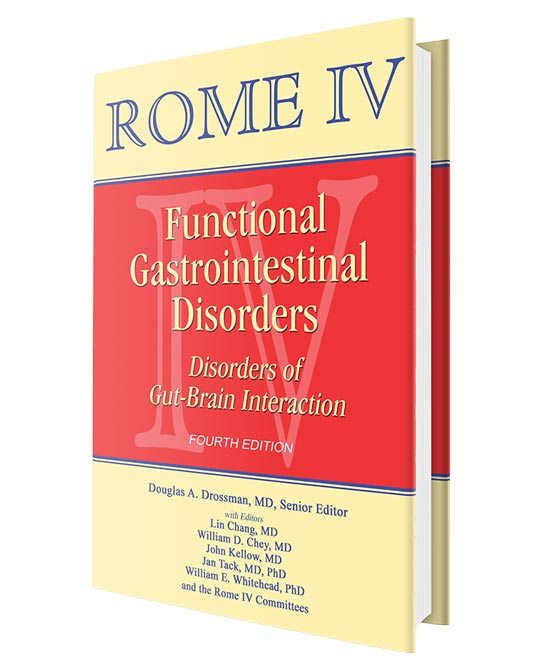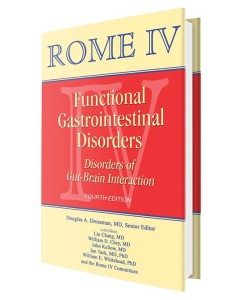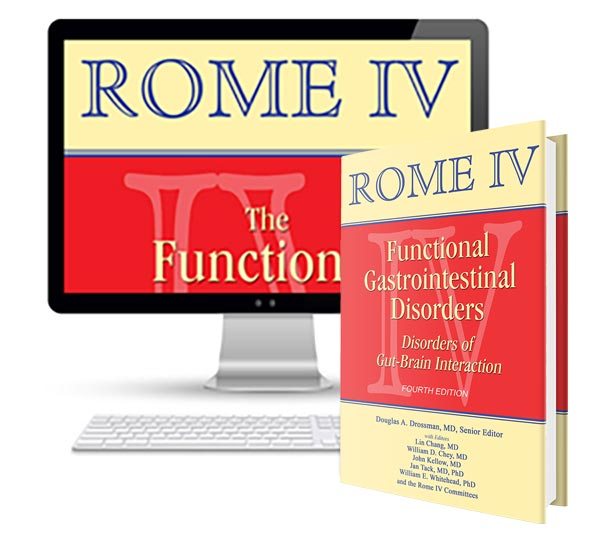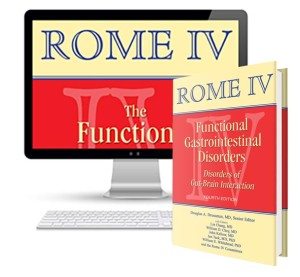 Expert Collection
Provides both the Online and Print Collections shown above.
Pre-order at $444. Save $100!  (Available soon!)
Rome IV is a complete update to the Rome Foundation's global guidance on functional GI disorders. Ten years of research and clinical improvements are incorporated in Rome IV, comprehensively updating the Rome III reference set.