The Thirteenth Annual AGA Institute – Rome Foundation Lectureship at Digestive Disease Week 2021
The Rome Foundation and the American Gastroenterological Association (AGA) are pleased to announce their 13th annual lectureship at Digestive Diseases Week (DDW). The lectureship was designed to address broad aspects of health care that are relevant to digestive diseases and the functional GI disorders.
Date: 2021 – (exact date TBD)
Agenda: Cannabinoids In GI Disorders: A New Understanding, Use and Abuse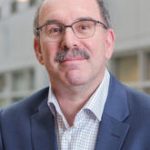 Endocannabinoid System and Its Mechanistic Role In Nausea and Vomiting and Chronic Abdominal Pain (35 minutes)
Keith A. Sharkey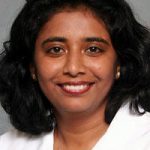 Beneficial and Adverse Effects of Cannabinoids on Functional GI Disorders and Symptoms (35 minutes)
Thangam Venkatesan
With increasing legalization of cannabis for medicinal and recreational use, there is increasing use of cannabis and related products by the population. This is associated with beneficial effects to treat GI symptoms but also with an increasing recognition of cannabis misuse and abuse that is associated with increased GI symptoms as in the case of cannabinoid hyperemesis syndrome. There is increasing scientific and clinical data related to the endocannabinoid system and its role in GI function and symptoms. There is also drugs in development, e.g. cannabinoid receptor 2 agonist to treat chronic abdominal pain. There is increased general interest amongst both the GI and general community. Needs Assessment: The topic this year will be focused on cannabinoids in GI disorders which is a hot topic and of great interest to scientists, clinicians and industry. There is relatively little known on the role of endocannabinoids in GI disease but there is increasing scientific data on mechanisms and clinical symptoms related to use as well as abuse/misuse in GI conditions. The symposium will combine a basic science-translational mechanistic lecture and a clinical talk and therefore will provide a comprehensive update on the current state of the evidence.