Johannah Ruddy, M.Ed. | Executive Director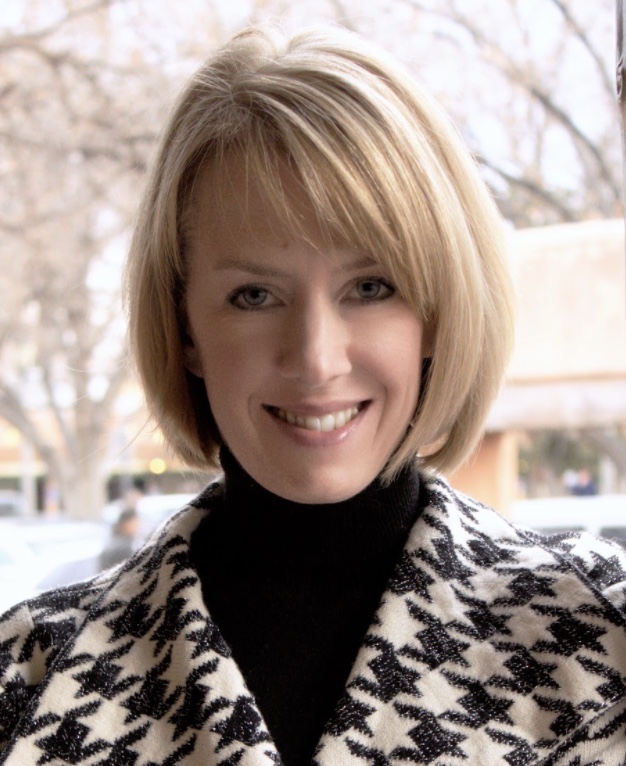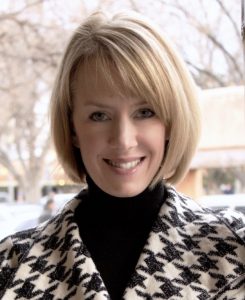 Johannah Ruddy is a GI patient advocate, educator, and national expert, researcher and writer on teaching communications skills to patients and providers. She currently serves as the Executive Director of the Rome Foundation.
Ms. Ruddy has 22 years of executive leadership experience working with a variety of nonprofit organizations nationwide and a strong background in writing for patients as well as a speaker at GI practices, medical centers and conferences in the area of provider communication and patient advocacy.
Ms. Ruddy has authored and co-authored eight articles on IBS, navigating the health care system and the role of gender bias in health care published in Gastroenterology, Lancet Gastroenterology, Clinical Gastroenterology and Hepatology and the Journal of Crohns & Colitis. Her new book, co-authored with Dr. Drossman, Gut Feelings- Disorders of Gut-Brain Interactions, A Guide for Patients and Doctors is now available on Amazon.
In addition, Ms. Ruddy co-founded the #TuesdayNightIBS community on Twitter, offering a place for both clinicians and patients to meet and discuss cases, symptoms and treatments for IBS in a safe and encouraging space.
Ms. Ruddy holds a BS degree from the University of New Mexico in Political Science, a Master's degree from New Mexico Highlands University and is a doctoral student in the School of Health Science at Campbell University. Ms. Ruddy lives in Wake Forest, North Carolina with her husband of 21 years and their two sons.
Mark Schmitter | Director of Marketing, Copyright & Licensing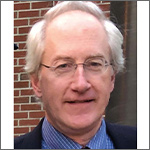 Mr. Schmitter joined the Rome Foundation in 2015 and manages all of Rome Foundations marketing campaigns as well as Rome Foundation's Licensing and Copyright work. Mr. Schmitter was previously in account management and served as a consultant to several high profile marketing agencies. His expertise has been in the strategic development, creation and implementation of marketing campaigns for various pharmaceutical products including those in gastroenterology, oncology, and other areas. Additionally, Mr. Schmitter serves as contact person for academicians and industry sponsors with regard to international translations, licensing and bulk order sales. Mr. Schmitter lives in NJ with his family.
Debra E. Wideman | Director of Finance

Ms. Wideman joined the Rome Foundation in 2018 as the Finance Director and is critical in all aspects of finance for the organization, overseeing AP, AR and financial compliance. Ms. Wideman is a native of Huntington, New York and has over 23 years of experience in finance, having worked for Citibank (Citigroup) in NY, MD, and DC in the financial sector of the Bankcard Division. Ms. Wideman moved to the Charlotte area in 2005 and has a long history of community service and work in the nonprofit arena providing financial and administrative support. Ms. Wideman spends her free time volunteering with local charities, church organizations and enjoys spending time with family and friends.
Michelle Berry | Director of Sales, Exhibits & Education

Ms. Berry is the Director of Sales, Exhibits and Education for the Rome Foundation and joined the Foundation in 2018. Ms. Berry works directly with the Executive Director and supports the work of the Rome V Committees as well as the Rome Foundation Board Members. Ms. Berry manages multiple projects, exhibits, educational programs and other events, in addition to overseeing sales and responding to customer questions. Ms. Berry has a Bachelor of Science in Early Childhood Education from Meredith College and previously worked as a preschool teacher throughout the Raleigh area. She is thrilled to expand on her skills in team work, planning and organization while impacting the lives of patients. Ms. Berry lives in Wake Forest with her husband and son.
Tamieka Blair | Sales, Exhibits & Education Coordinator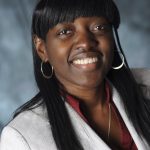 Ms. Blair joined Rome in 2021 and works directly with the Executive Director and the Director of Sales, Exhibits and Education to ensure that the educational programs and project metrics are achieved and that attendees and customers receive the highest level of service and care.
Ms. Blair is an experienced Sales, Marketing and Merchandising Specialist, having worked in healthcare in the field of dental and animal science. Through these experiences, Ms. Blair honed her training, research and analytical skills which ultimately led to Rome Foundation. With over 20 years of unique patient, clinician and management training Ms. Blair has implemented her unique skill sets at various health care conventions, medical groups and retail outlets. Ms. Blair is a graduate of Long Island University in New York and often spends her free time reading and writing.
Olafur Palsson, PsyD | Data Director, Rome Foundation Research Institute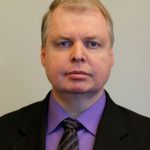 Dr. Palsson is responsible for the development, management and data analysis of RFRI projects. He is a Professor of Medicine at the University of North Carolina at Chapel Hill. He is a clinical psychologist and GI researcher with 25 years of experience in research on Disorders of Gut-Brain Interaction. He has expertise in the psychosocial and epidemiological aspects of DGBIs, questionnaire development for health research, hypnosis treatment for GI disorders, and Internet computer programming for large-scale electronic collection of health information. He was co-chair of the Rome IV Questionnaire Development Committee, and is the principal developer and manager of the Internet-mediated Investigator Platform (RFRI-IP) that the RFRI uses to collect data across research sites.
Iram Haq, MPH | Research Coordinator, Rome Foundation Research Institute
Ms. Haq coordinates research projects with the RFRI and is administrator for the copyright and licensing committee of the Rome Foundation. She is passionate about improving the lives of other through the scope of research and has been involved in research her entire career across various parts of the globe, including the U.S, Pakistan, Dubai and Singapore. Most recently she worked for the Harvard Medical School Center for Global Health Delivery in Dubai where she provided support to several studies promoting global health delivery in the MENA and South Asia region. Prior to this, Ms. Haq held the position of Research Assistant at the Lab of Eric Kandel at Columbia University specializing in neuroscience and schizophrenia research. Ms. Haq holds a Master's in Public Health from John Hopkins University, a Master's in Neuroscience from Columbia University and a BS in Psychology from the University of Connecticut.
Email Iram
Claudia Rojas
Latin American Coordinator
Jerry Schoendorf
Medical Illustrator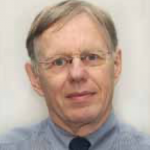 Eric Chapman
IT Director
Davis Stillson
Videographer