About
Progresses in the understanding of human brain-gut interactions have progressed rapidly due to the advent of neuroimaging techniques, making it possible to not only study the structure and function of the brain, but also to characterize signaling system underlying brain function. This Working Team, formed after the completion of the Rome III, was charged with the task of reviewing available literature on standards for brain imaging assessment in medicine and establishing recommendations for the conduct of brain imaging studies in the functional GI disorders.
Publication
Brain Imaging Approaches to the Study of Functional GI Disorders- A Rome Working Team Report
Mayer, E. A., Aziz, Q., Coen, S., Kern, M., Labus, J. S., Lane, R., Naliboff, B., Kuo, B. Tracey, I. B
(2009). Neurogastroenterology &; Motility, 21(6), 579-596
Abstract
Members of the Working Team
Chair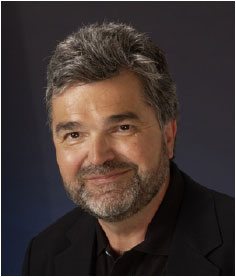 .
Emeran Mayer, MD, PhD
Center for Neurobiology of Stress,
Departments of Medicine, Physiology and Psychiatry,
Division of Digestive Diseases
David Geffen School of Medicine, UCLA
Los Angeles, CA, USA
Co-Chair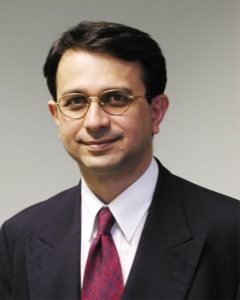 Qasim Aziz, MBBS, FRCP, PhD
Wingate Institute for Neurogastroenterology
Neurogastroenterology Group, School of Medicine and Dentistry
Queen Mary University of London
London, United Kingdom
Stephen J. Coen, PhD
Wingate Institute for Neurogastroenterology
Neurogastroenterology Group
School of Medicine and Dentistry
Queen Mary University of London
London, UK
Mark Kern, PhD
Division of Gastroenterology and Hepatology
Department of Medicine
Medical College of Wisconsin
Milwaukee, WI, USA
Braden Kuo, MD
Gastrointestinal Unit, Massachusetts General Hospital
Harvard Medical School
Boston, MA, USA
Jennifer Labus, PhD
Center for Neurobiology of Stress
Departments of Medicine, Physiology and Psychiatry
Division of Digestive Diseases
David Geffen School of Medicine
UCLA, Los Angeles, CA, USA
Richard Lane, MD, PhD
Departments of Psychiatry, Psychology and Neuroscience
University of Arizona
Tucson, AZ, USA
Bruce Naliboff, PhD
Center for Neurobiology of Stress
Departments of Medicine, Physiology and Psychiatry
Division of Digestive Diseases
DavidGeffen School of Medicine
UCLA, Los Angeles, CA, USA
Irene Tracey, PhD
Oxford Centre for Functional Magnetic Resonance Imaging of the Brain FMRIB Centre
Department of Clinical Neurology, John Radcliffe Hospital
Oxford University
Oxford, UK