UEG Week 2016
October 15 – 19, 2016
Vienna, Austria
Learn about new work in your field: UEG Week features the latest updates in gastroenterology.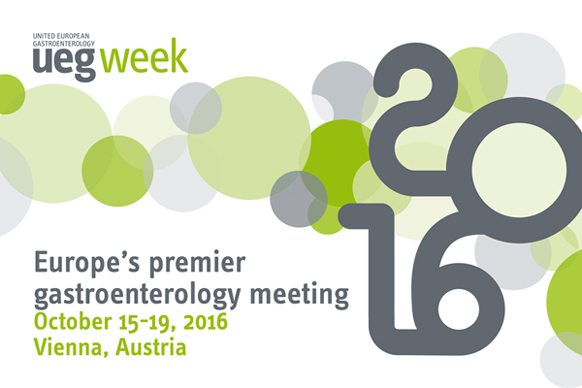 Due to the great success of the "From guidelines to clinical practice" symposia, these will again be offered in addition to our popular "Advances in clinical gastroenterology & hepatology" featuring scientific breakthroughs on IBD in 2016. Another highlight is the UEG Week Hotspot, a platform for the most controversial sessions and hottest debates. With the Postgraduate Teaching Programme, offered as a 3-year curriculum, you gain all major updates in GI & hepatology.
Discover the online programme.
For more information, visit www.ueg.eu/week.

Rome IV: New diagnostic criteria for functional GI disorders
Monday, October 17, 2016
Room A, 3:45 – 5:15
Chairs: Douglas Drossman, MD and Lin Chang, MD
Introduction – Douglas Drossman (United States of America)
Functional Esophageal Disorders – Frank Zerbib (France)
Functional Gastroduodenal Disorders – Vincenzo Stanghellini (Italy)
Functional Bowel Disorders – Fermin Mearín Manrique (Spain)
Pediatric Functional Disorders – Marc A. Benninga (Netherlands)
Visit our booth at UEG Week 2016 in Vienna, Austria