Aldo Torsoli Award for research, education and patient care in the area of gut-brain interactions
We are pleased to announce a joint award from Rome Foundation with the Aldo Torsoli Foundation in the area of Functional GI Disorders. Candidates must hold an MD or PhD and have an academic record of research, education, and patient care in the area of Disorders of the Gut-Brain Interaction (DGBI, formerly FGID).
Candidate investigators can apply directly on our website or be recommended by one of their peers. Please keep in mind that nominations and self-nominations both require a letter of recommendation and completion of the required online forms. To be considered for this award, the candidate should be mid-level or senior level and have an academic record of research, education, and patient care in the area of gut brain interactions (DGBIs). Candidates must have completed an MD or PhD and be currently active in DGBI research.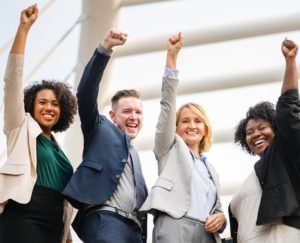 The recipient of the award will be selected by a joint Scientific Selection Committee composed of six members, three from each Foundation. The award will be presented during the Rome Foundation Annual Reception at DDW in May 2023. Following DDW, the recipient will give a lecture about their work which will eventually be available for online streaming.
Amount: $10,000.
Deadline: January 31, 2023.
If you have any questions, please contact Johannah Ruddy at jruddy@theromefoundation.org.
---
2022 Aldo Torsoli Award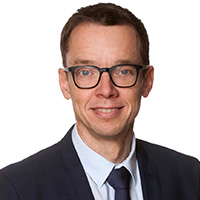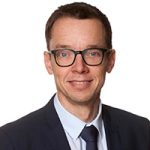 Hans Törnblom, MD
Hans Törnblom is a Senior Consultant Gastroenterologist and Hepatologist at Sahlgrenska University Hospital in Gothenburg, Sweden, a tertiary referral center for complex intestinal problems, particularly within the field of neurogastroenterology. His current research interest includes a wide area of studies involving pathogenetic and pathophysiologic mechanisms in functional gastrointestinal disorders and their possible linkage to symptoms, particularly in irritable bowel syndrome (IBS). In studies of severe IBS, enteral dysmotility and intestinal pseudo-obstruction, a thorough knowledge of both diagnostic and treatment aspects of autonomic visceral neuropathy has resulted. In his current clinical practice, severe nausea and vomiting refractory to standard treatment options is a special interest, particularly within the area of neurostimulation, both with temporary and permanent gastric electrical stimulation devices.
2021 Aldo Torsoli Award
Carlo DiLorenzo, MD
Carlo Di Lorenzo, MD, is Chief of the Division of Pediatric Gastroenterology, Hepatology and Nutrition at Nationwide Children's Hospital where he holds the Robert F. and Edgar T. Wolfe Foundation Endowed Chair in Pediatric Gastroenterology and Professor of Clinical Pediatrics at The Ohio State University College of Medicine. Named multiple times among the "Best Doctors in America," Dr. Di Lorenzo has served on the editorial board of the Journal of Pediatric Gastroenterology, Hepatology and Nutrition and the Journal of Neurogastroenterology and Motility. He has functioned as a grant reviewer for the National Institutes of Health and abstract reviewer for the American Gastroenterological Association (AGA).
2020 Aldo Torsoli Award
Dr. Ford is a proponent of evidence-based medicine, with an interest in disorders of brain-gut interaction (DGBI). His work has informed management guidelines in both the UK and USA, and has informed treatment paradigms for several DGBI. He is the principal investigator of the ATLANTIS study in the UK, a large randomised controlled trial of amitriptyline for irritable bowel syndrome.
2019 Aldo Torsoli Award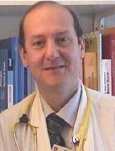 Dr. de Giorgio has made significant contributions to the understanding of the structural and functional organization of the enteric nervous system in normal and disease states with focus on neurodegenerative and inflammatory diseases and enteric neuropathies.